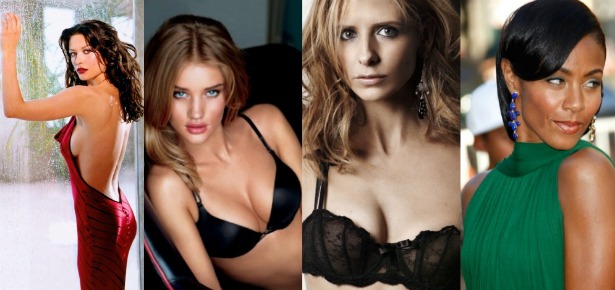 There's just something about hot chicks with three names. It's like they know that two names just won't cut it. They wanna leave that additional, lasting impression by throwing an extra one in there. It makes 'em more memorable, more distinct. It's like a badge of honor, and it's a pretty elite club.
At MANjr, we want to salute those select few beauties who refuse to be held back by the burden of two names. We included some babes who are clearly passed their prime, but these are ladies that still deserve recognition for trailblazing three-name hotness. We threw some divorcees in the mix as well, because some of these hotties still rocked the triple-name status well, even it was temporary. Here's a look at the 33 hottest chicks with three names.
33. Olivia Newton-John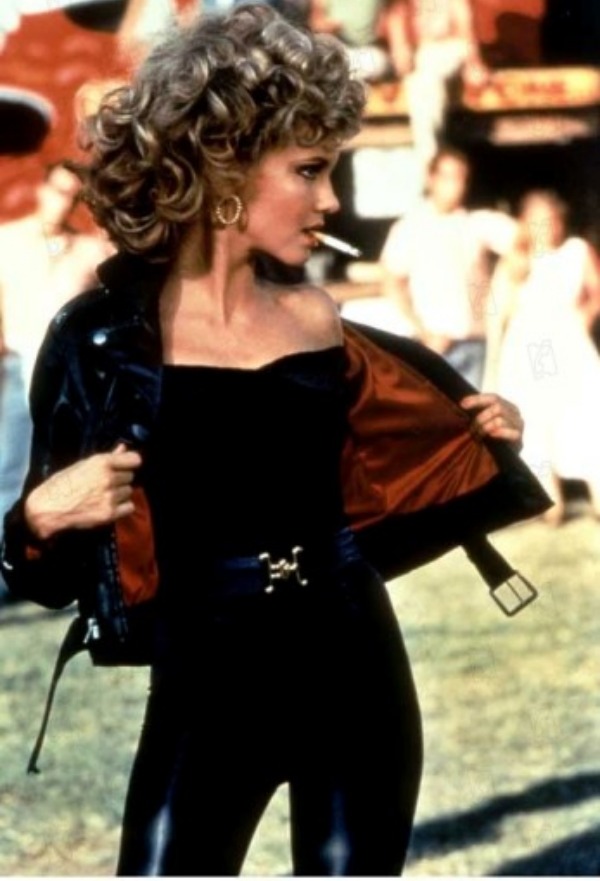 About three decades and five surgeries ago, Olivia Newton-John was super hot.
32. Jamie Lee Curtis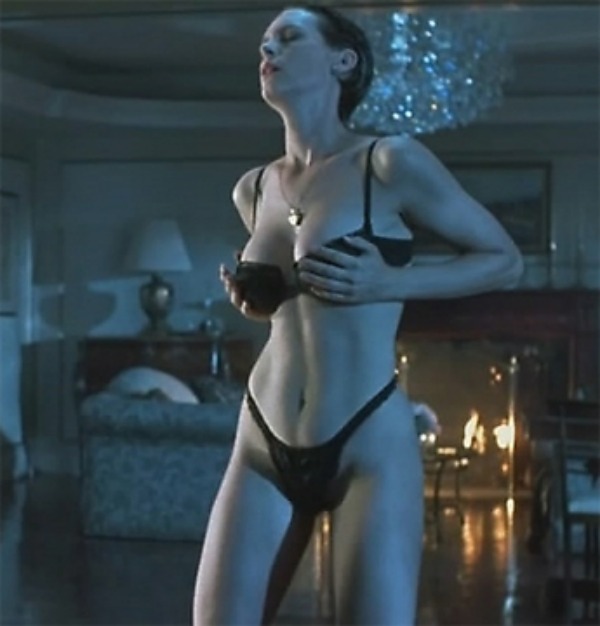 From
Halloween
to
True Lies
, JLC was fine. Now she pushes yogurt and looks like a granny, but she had a solid run there for like 20 years.
31. Mary Elizabeth Mastrantonio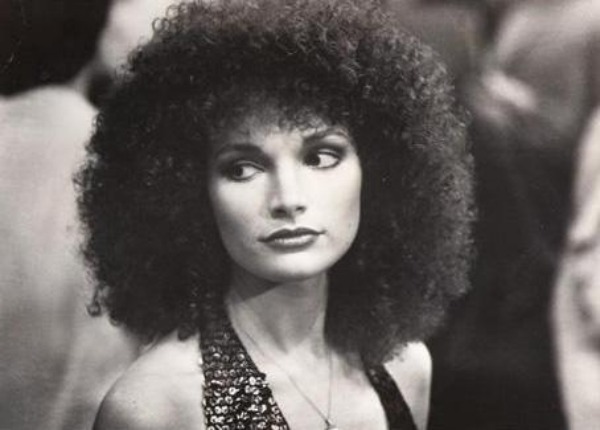 She was hot as hell in
Scarface
,
The Abyss
and even
Robin Hood: Prince of Thieves
. By
The Perfect Strom
, her time had passed.
30. Penelope Ann Miller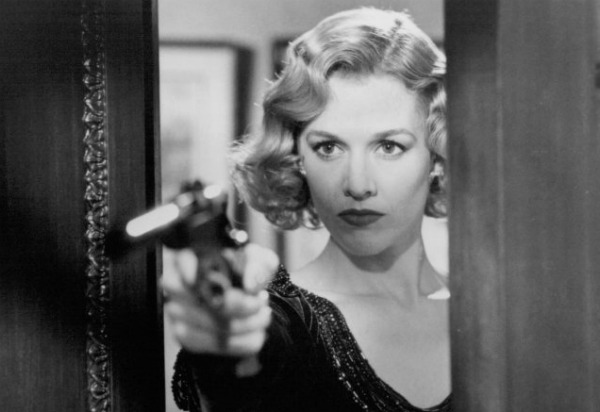 She was stunning in
Big Top Pee Wee
,
Kindergarten Cop
and
Chaplin
. And who could forget her head-turning performance in
The Gun in Betty Lou's Handbag
.
29. Kristin Scott Thomas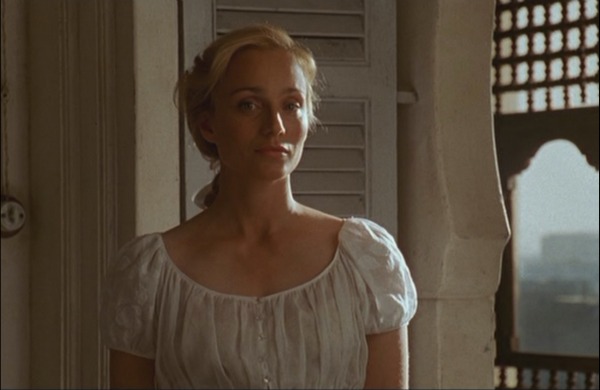 She's all old and fuddy duddy now, but she was pretty smokin' in
The English Patient
.
28. Carrie-Anne Moss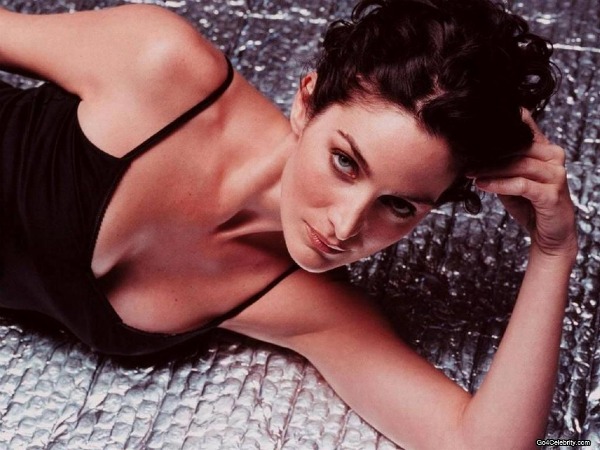 She looks like she could kick our ass, but we'll take the beating.
27. Courtney Thorne-Smith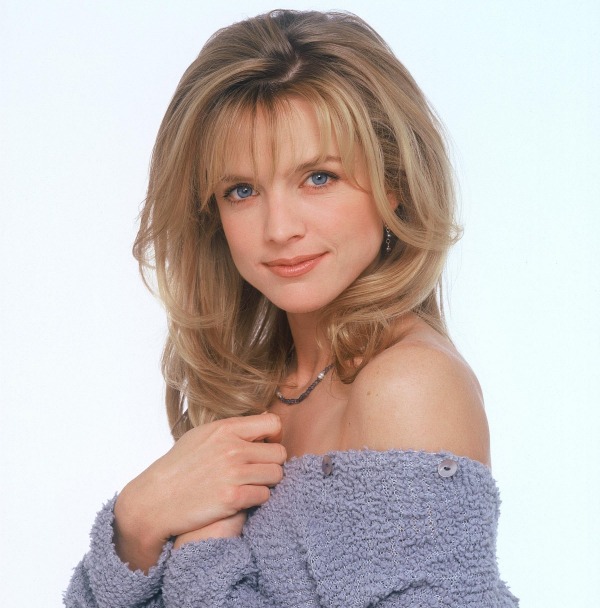 With long runs on
Melrose Place
and
Ally McBeal
, Courtney Thorne-Smith was a fixture on Fox in the 90s. Extra bonus points if you loved her in
Side Out
.
26. Lara Flynn Boyle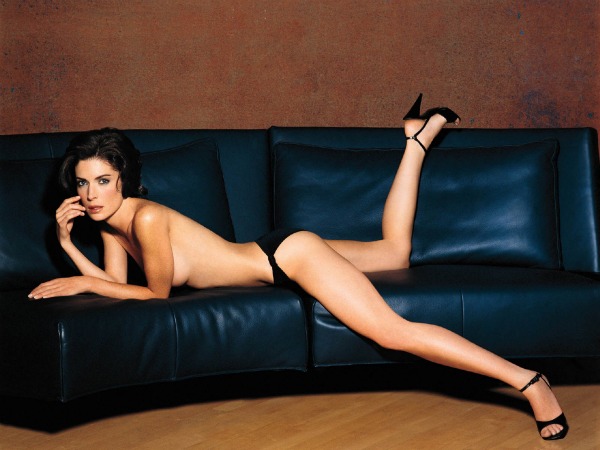 Man this chick cut herself up something crazy, but she was quite the looker back in the day. Even before
Wayne's World
, she was cute as a button in the 1989 flick
How I Got Into College
.
25. Joey Lauren Adams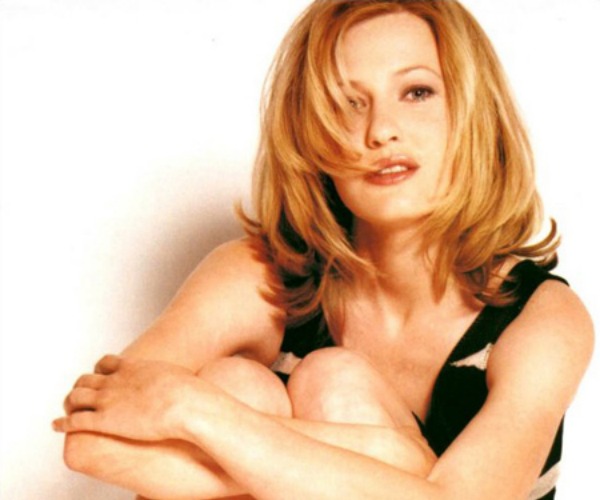 Maybe it was that voice or her goofy smile, but the chick who starred in all those Kevin Smith movies and made Bud Bundy a man was on fire in the 90s.
24. Helena Bonham Carter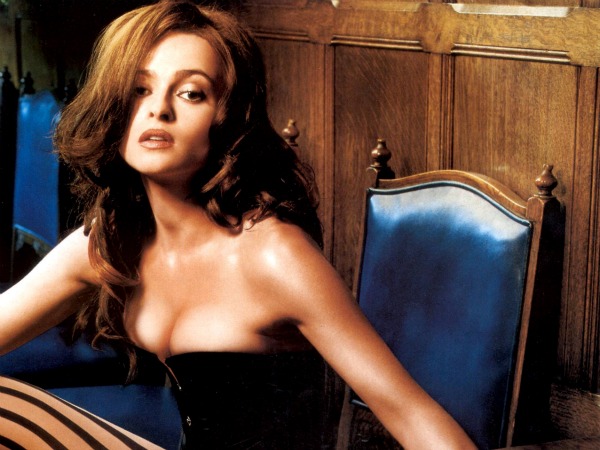 She's got a monopoly on freaky-hot. When Hollywood needs to cast a looker with a screw loose, HBC's gotta be high on the list.
23. Jada Pinkett Smith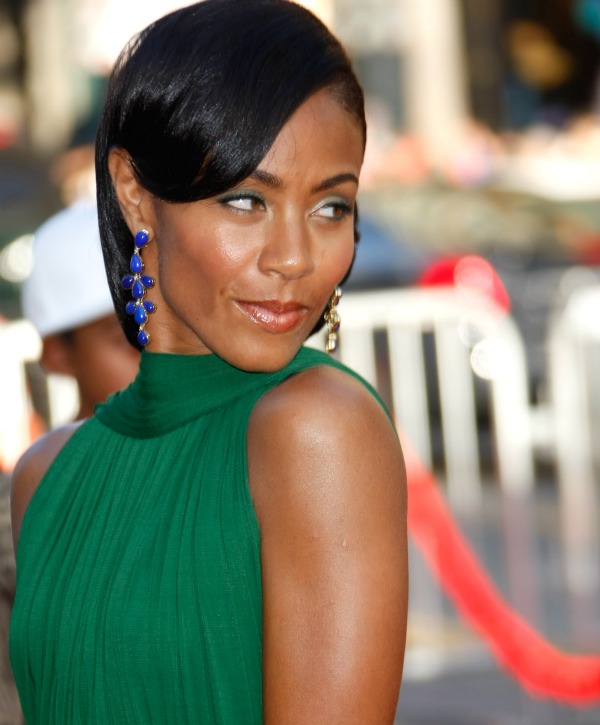 It's not her fault that she produces kids that can't act.
22. Holly Marie Combs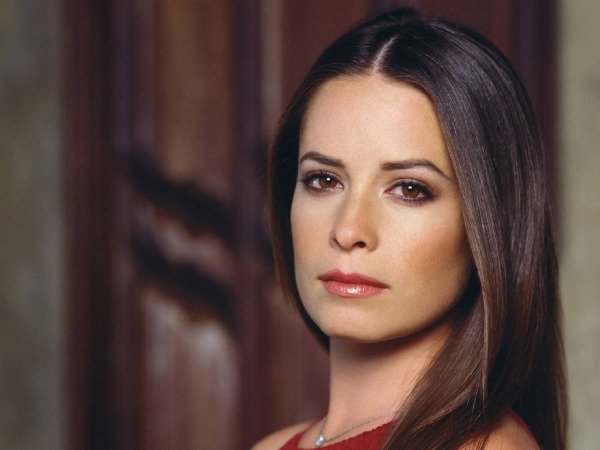 She was the least hottest chick on
Charmed
, but hey, she's got three names.
21. Bryce Dallas Howard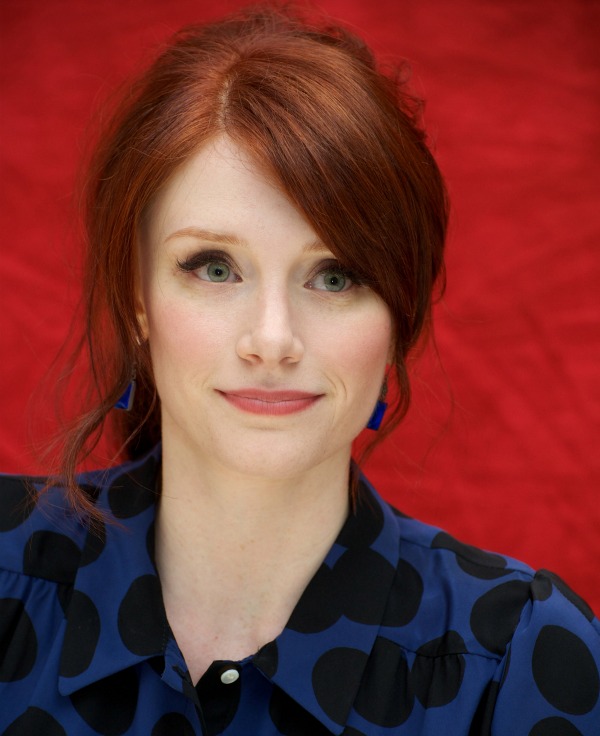 M. Night Shyamalan's red-headed muse gets style points for having Fonzie as her Godfather.
20. Soleil Moon Frye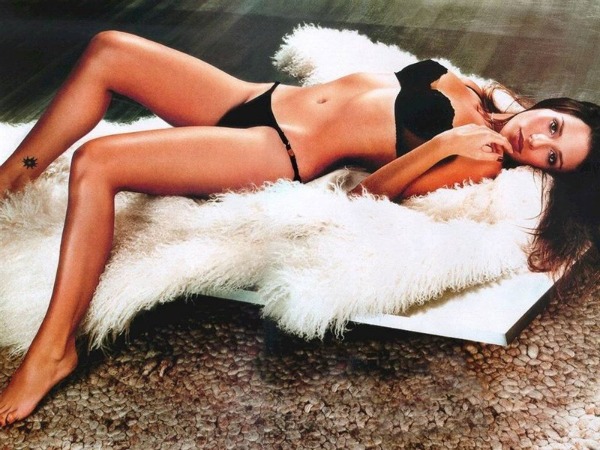 Punky Brewster's all grown up now. Wonder what she woulda looked like if she didn't get a breast reduction as a teenager.
19. Mary Elizabeth-Winstead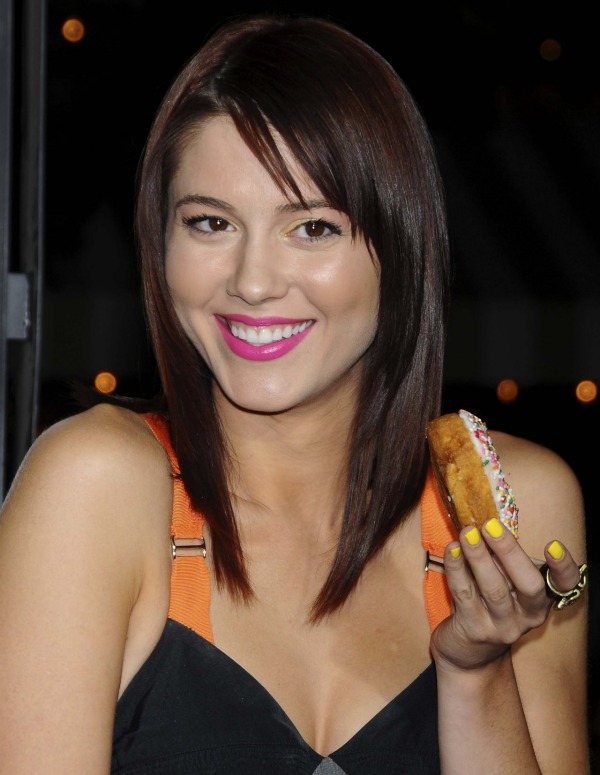 She made it on our cleavage list, and this indie chick is knocking on the door of three-name superstardom.
18. Robin Wright Penn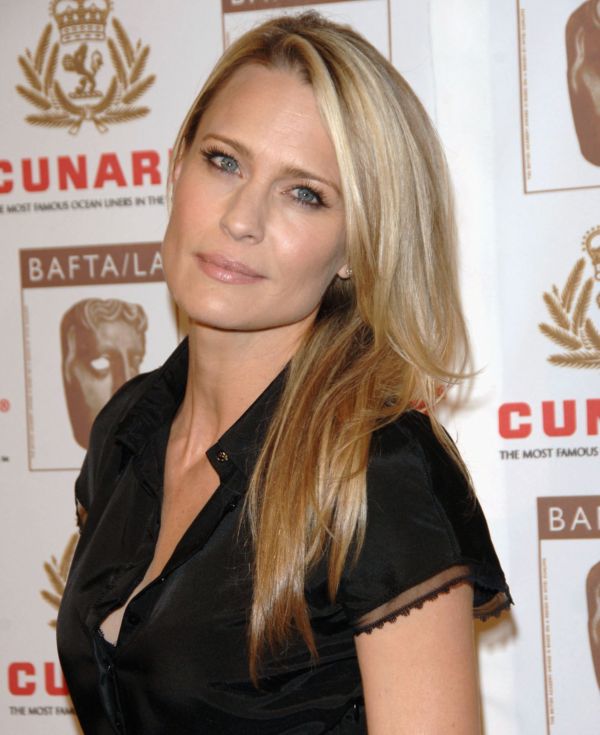 She always seems to be a bit annoyed, distracted or bitter about something, but there's no denying that Princess Buttercup belongs on the list. She's no longer has Spicoli's name, but she was married to the guy for 14 years.
17. Julia Louis-Dreyfus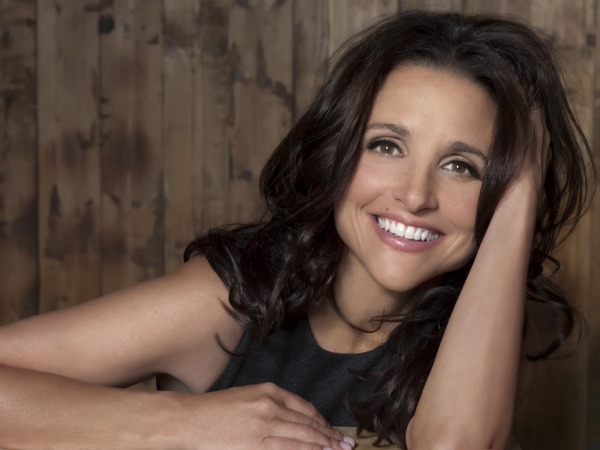 Dude, Elaine's pretty hot, huh? She must have gotten some work done, but she's aged pretty damn well. The curly hair is gone and the gorgeous smile is still there. She's one sexy 50 year old.
16. Evan Rachel Wood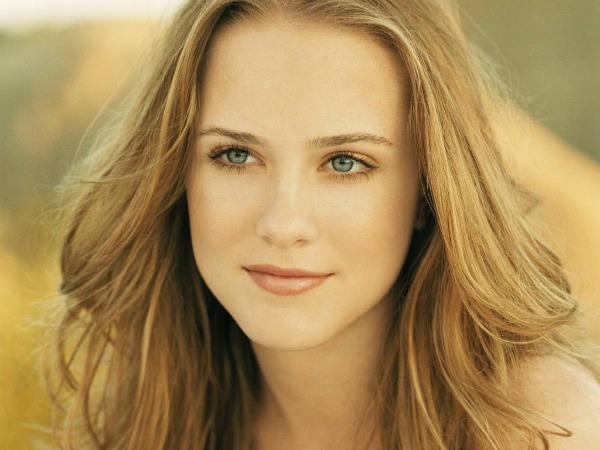 The actress and singer has been in sho biz since she was seven years old. She was in a three-year relationship with Marilyn Manson, but it looks like she got out okay.
15. Anna Nicole Smith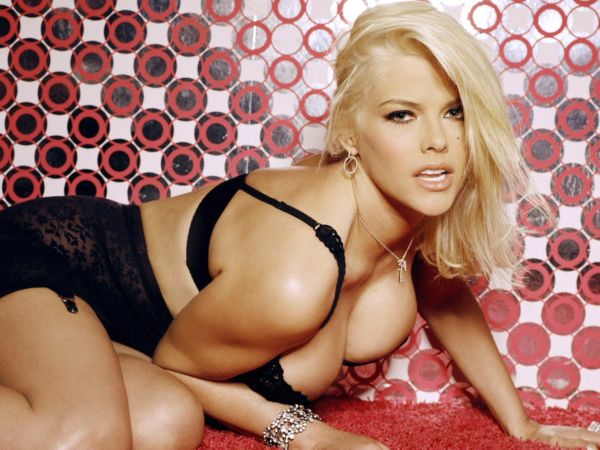 We're talking Guess Jeans era here, not the reality TV train wreck.
14. Courtney Cox Arquette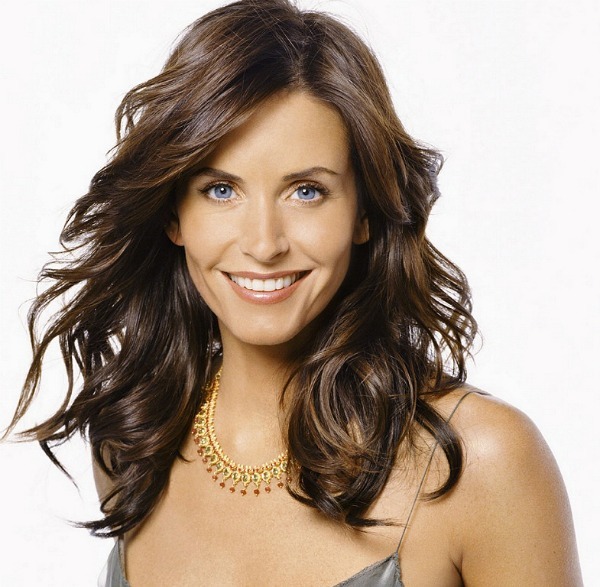 Father time is catching up to Courtney, but she doesn't look that bad for being four years removed from 50. She may not be an Arquette anymore, but she can hold her own just find without that joker's name.
13. Sarah Michelle Gellar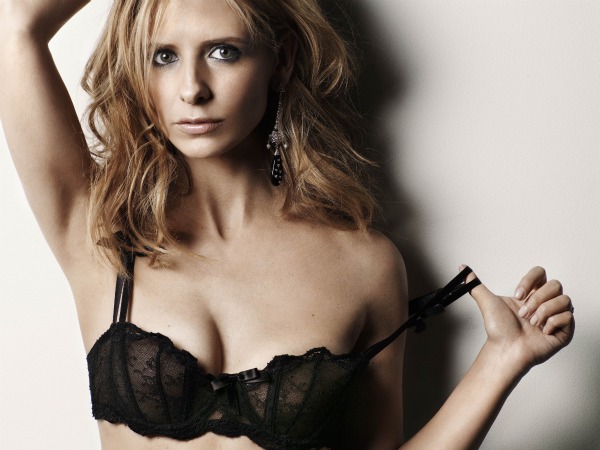 She was awesome in
Cruel Intentions
and she has a black belt in taekwondo.
12. Pamela Anderson Lee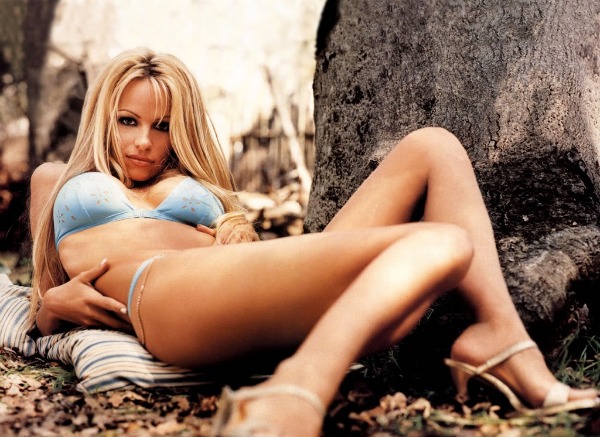 The years haven't been kind to Pam, but there was a time when she was pretty friggin' hot. We're not sure if she's a Lee anymore or not, but her most recognized on-screen performance took place when she was sporting three names.
11. Gena Lee Nolin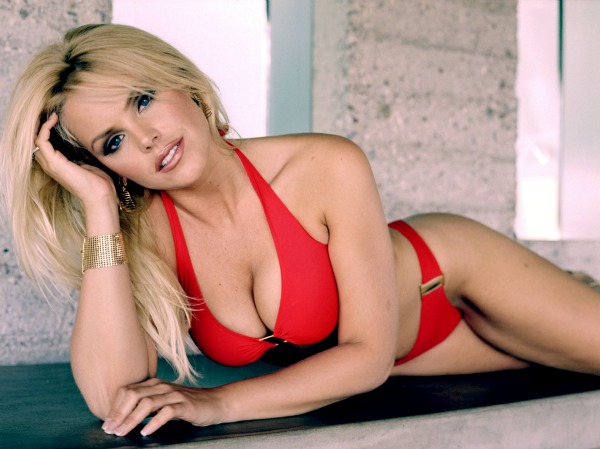 Pamela Anderson got all the attention, but fellow Baywatch babe Gena Lee Nolin was no slouch either.
10. Mary-Louise Parker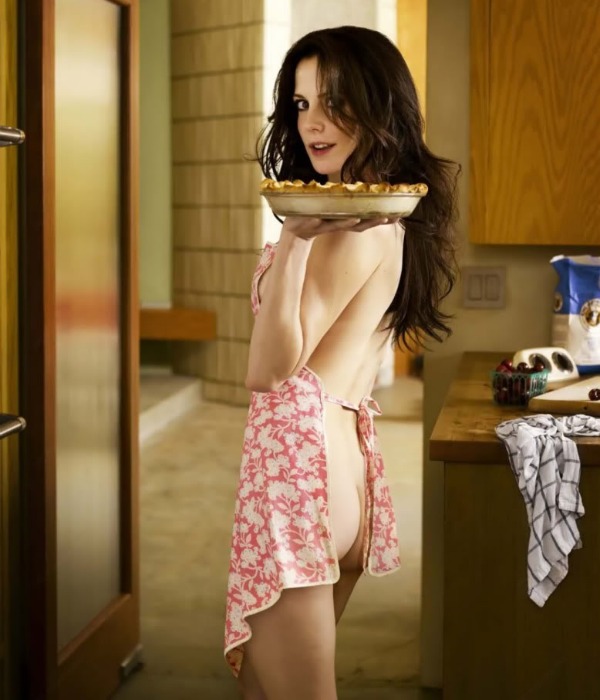 Who wouldn't love to share a spliff with this MILF?
9. Eva Longoria Parker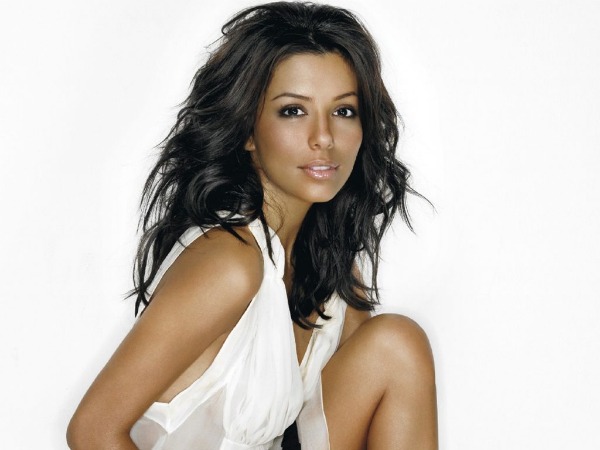 She's a Parker no more, but she wore her three names well.
8. Ana Beatriz Barros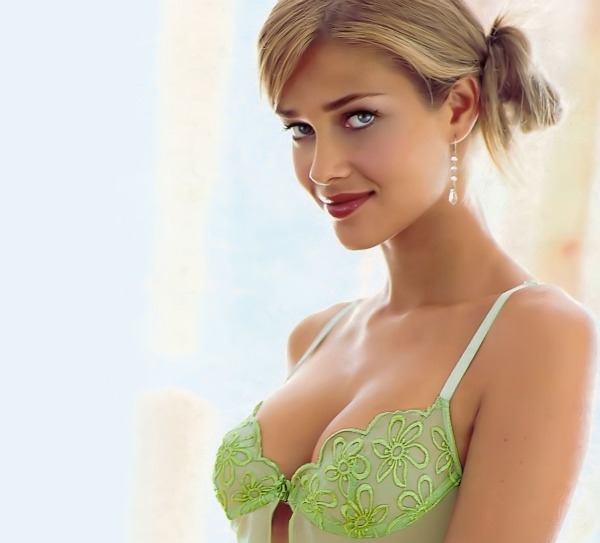 They just make 'em better in Brazil.
7. Rosie Huntington Whiteley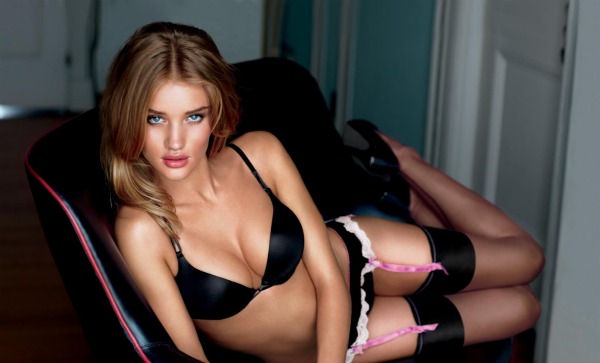 Move aside Megan Fox, Victoria Secret model Rosie Huntington Whiteley is taking over as the main squeeze in the Transformers franchise. She worked with Michael Bay on a Victoria's Secret commercial and is set to make her debut in
Transformers: Dark of the Moon
.
6. Jamie Lynn Sigler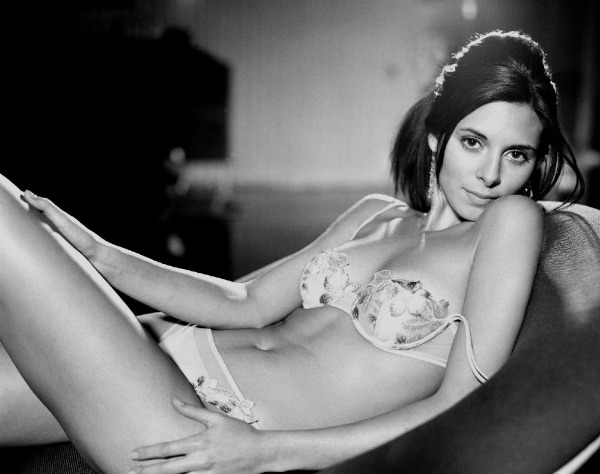 We'll never get what she saw in Turtle, but my goodness, three name babes don't get much better than this.
5. Rachael Leigh Cook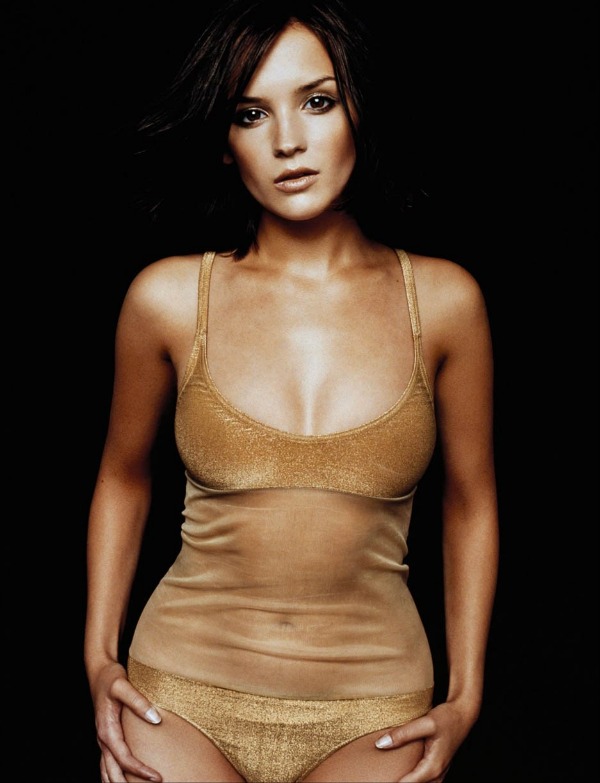 Can't remember the last time we saw her in anything, but after she took off those classes in
She's All That
, there was no turning back. She's a top 5 selection for sure.
4. Catherine Zeta Jones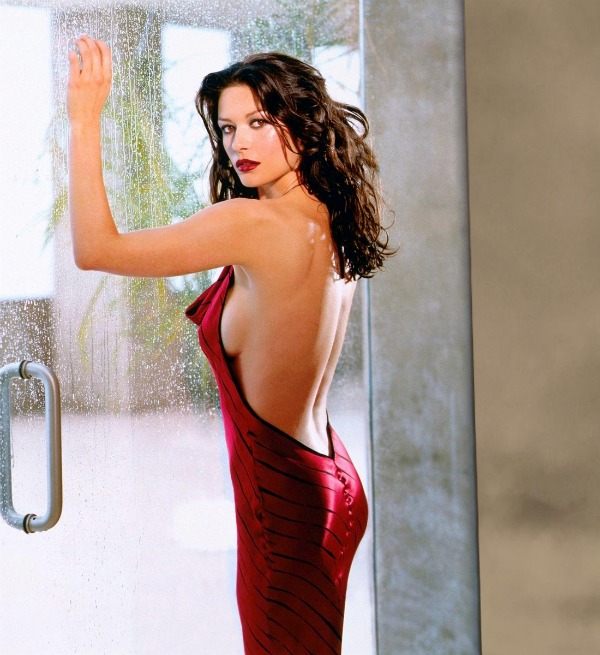 Okay, so maybe she's a bit past her prime, but do you remember how hot this chick was when
The Mask of Zorro
came out? She defines the three-name mystique. We don't remember a goddamn thing about
Entrapment
, but there was definitely skintight suits, lasers and a very memorable butt.
3. Jennifer Love Hewitt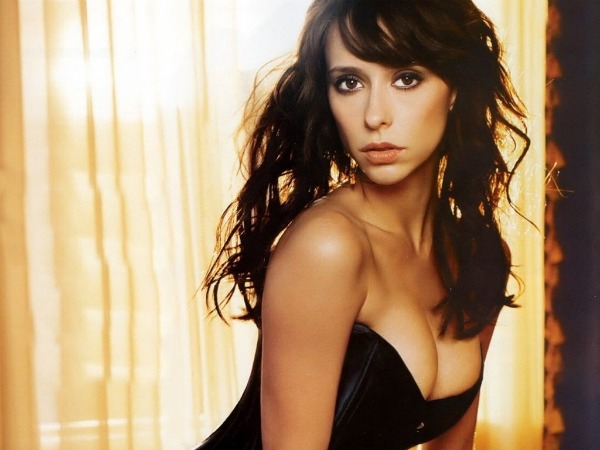 JLH was a top 15 selection in our Best Cleavage 2011 – The Top 100 post, and she just can't be contained. Third place in the three-name championship is nothing to be ashamed about.
2. Tiffani-Amber Thiessen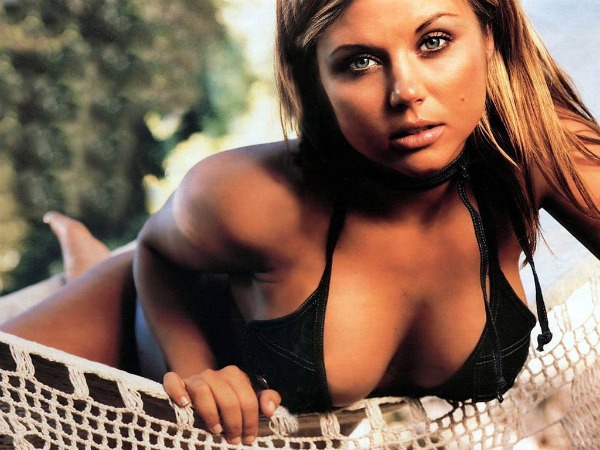 Kelly Kapowski never lost it. Even during that dark, 22-episode period from 2002-2003 where she was sharing the small screen with Bellamy and Facinelli in
Fastlane
, she still had it going on. She can try to remove the Amber all she wants, but she can't avoid her silver medal inclusion in the list of hottest chicks with three names.
1. Rebecca Romijn Stamos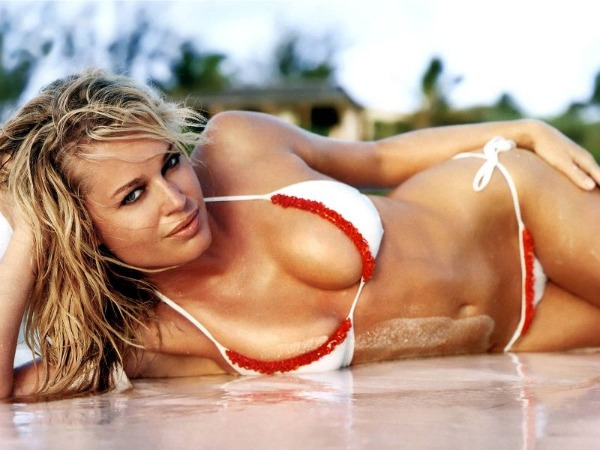 We know, we know. Rebecca rinsed off the Stamos a long time ago, but she'll always be on top of the three-name charts in our hearts.
Honorable Mention
Mary Tyler Moore
Jennifer Jason Leigh
Rae Dawn Chong
Maria Conchita Alonso
Mary Stewart Masterson
Misty May Treanor
Heather Paige Kent
Roxann Biggs-Dawson
Lisa Hartman Black
Holly Robinson Peete
Lesley Ann Warren
Natasha Gregson Wagner
Keisha Knight-Pulliam
Catalina Sandino Moreno
Dishonorable Mention
Sarah Jessica Parker
Hillary Rodam Clinton
Mary Kate Olsen
Sally Jesse Raphael